Operatic Premiere: David Finko's "The Diaries of Marie Bashkirtseff"
November 29, 2020 @ 7:00 pm

-

9:00 pm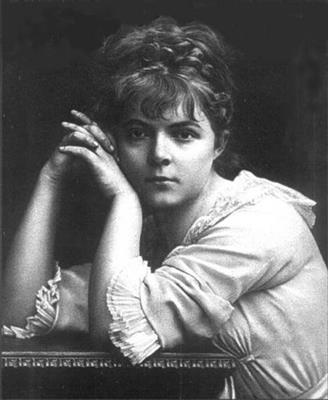 Soprano Holly Gash and pianist Clipper Erickson are honored to present the world premiere of David Finko's tour de force one-woman opera, "The Diaries of Marie Bashkirtseff" on Sunday, November 29th at 7:00 PM.
Marie Bashkirtseff was an immeasurably talented painter, born in Russia in 1858.  She traveled throughout Europe with her mother from a young age.  At the age of 13, she began composing her worldly diaries.  Marie's deep desire to become an admired opera singer was stricken at the age of 17 when her voice was damaged due to illness; it was then that she turned her focus to painting.  She was accepted into the Académie Julian in Paris, where she concentrated on realism and naturalism.
Finko's opera is in English, and it features the autobiography of Marie beginning at the young age of 25.  Having just found out that she is deathly ill with tuberculosis, she is tormented with the news, as she has so much talent to offer the world through her paintings.  She is self-assured that her diaries, too, will maintain her legacy.  Tragically, most of her 100 paintings or so were destroyed in World War II, though her diaries are available in English and are entitled, "I Am the Most Interesting Book of All."
The November 29th concert, beginning at 7:00 PM, will be available on www.hollygash.com.  This concert, recorded at Cunningham Piano in Cherry Hill and recorded by Front Row Seat Productions will also include songs by Rachmaninoff and Glinka, along with the Finko Sonata for piano.
David Finko, born in Leningrad, Russia, emigrated to the United States in 1979.  According to the Philadelphia Chamber Music Society, his Russian-Jewish heritage has been an important aspect of his music.  He has written operas, tone poems, chamber music, sonatas, and concertos.  According to PCMS, Finko has been most interested in exploring life's tragedies.  Professor Finko currently lives in New York.